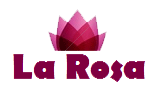 Living in the city, in a new and modern district, with Lazio Region facilities

New PANETTI Building involves the construction of a building of only 3 floors with attic floor for about 20 apartments divided in 2 scales.
The ground floor apartments have a garden; to not give up green spaces, available to their homes.
All apartments have spacious terraces or loggias covered and they have toilets and kitchens with its ventilation and direct lighting.
For each apartment is provided a parking space or alternatively a garage; They are also available cellars and motorcycle garage.
Construction projects are mainly ERP (public housing) at controlled prices, and therefore especially convenient for those who possess the purchasing requirements.

District "La Rosa"
PANETTI's project will be realized in the New District "La Rosa" which is borning in the "Isonzo" area near the historic district R6 (Curia Vescovale, Majorana Institute, Tuesday's market); already it equipped with all the useful services (schools for all ages, shops and supermarkets, pharmacies, banks).
They will be urbanized about 11 hectares with the construction of roads, sidewalks, water projects (public lighting, public green equipped, bike paths and services for the community).
Also it will showcase the link road between the district R6 and Via della Rosa, with construction of two roundabouts, on the latter to ensure road safety.
Accommodation plants