Your home for holidays between the sea and the city
Soon we will begin the construction of the new initiative Prime Residence 2 in "Borgonovo", the center of the quiet Borgo Santa Maria, in Latina. It's a perfect place to lead a healthy life on a human scale. For this reason, many young couples have chosen him to live in peace with their families and to give birth and grow up their children safely. For the same reason, those who chose saw yield of its investment property.
Find out more, here are some insights.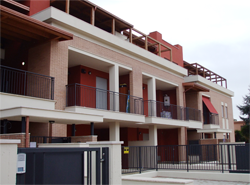 PRIME RESIDENCE 2
THE CERTAINTY OF CONTINUITY
Prime Residence 2 is the natural completion of the adjacent building recently realized: they are in continuity colors, architectural lines, roofs, pergolas and wooden details; we rediscover the same play on volumes, solids and voids, which characterizes the Prime Residence 1.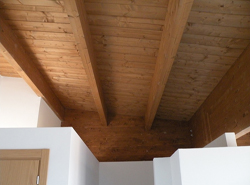 Prime Residence 2 provides for 16 apartments of various sizes, with one, two or three bedrooms, each with its own peculiarities:
- Apartments on the ground floor, enjoy the gardens and private courts, even with independent pedestrian and vehicular access;
- Accommodation-type will benefit of spacious loggias, usable throughout the year;
- Penthouses, lovely loft characterized by wooden roof with exposed beams, enjoy spacious covered terraces, pergolas and large windows that give well-lit interior.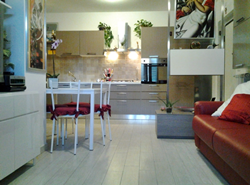 FINISCHES MAY BE TOUCHED BY HANDS
Typical finishes are visible inside the apartments already built, all sold, of Prime Residence 1 and may be touched by hands.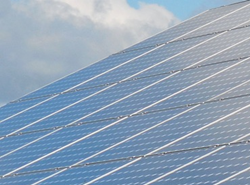 CLASS HOUSES Energy classes will be in high-end (A2 / A3) with unimaginable economic savings on utility bills.
Apartments will take advantage the benefits of thermal panels for the production of sanitary hot water, photovoltaic panels for the production of electrical energy and rainwater recovery plant, for the irrigation of gardens and terraces.
HOME, SUSTAINABLE INVESTMENT
Low running costs make this an investment sustainable house: the savings that will be obtained in the bill and the maintenance of the building, will contribute to the payment of the already advantageous purchase cost.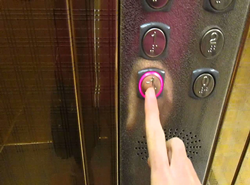 ACCOMMODATIONS SERVICES
All units come with a parking space.
On the basement are also provided some box protected by over door in galvanized steel motorized outer gate.
Apartments distributed on 3 floors, divided into two scales, are served by a hydraulic piston lift
Property market recovery looks set the current prices offered in advance, the market conditions of the loans and the stability in the short / medium term, are all unique conditions to buy today, your first home or make an investment in next-generation real estate, today particularly advantageous and safe especially compared to other financial.

ACCOMODATIONS